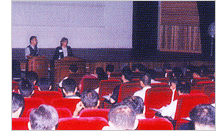 The NACUFOK organized a Workshop of Loan Marketing & Efficient Loan Control and Management at the training center in Chongju branch office during June 20~21, 2000. Two consultants, Ms. Carla Craig and Ms. Jeanette Haas from US were invited and more than two hundred general managers and volunteer-officers attended the workshop. Participants showed strong interest of loan analysis with debt ratio and various marketing methodology.
Mr. Jin Woo Park, chairman of the Board & President of NACUFOK was elected 7th President of the Association of the Asian Confederation of Credit Unions in an annual general meeting on Sep. 24, 2000. In an inauguration speech, Mr. Park promised solidifying Asian credit unions with multiple strategic plans to strengthen political advocacy, developing diversified education programs, and providing technical assistance which sets forth IT technology and mutual insurance.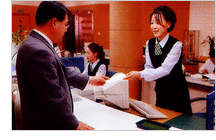 The extension of tax exemption of members' income tax to credit union savings was finally approved by the National Assembly at the end of December, 2000. Therefore, members can enjoy the tax exemption until 2003 and savings to a credit union is expected to be increased.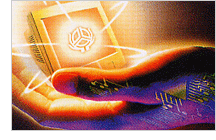 The NACUFOK launched upgraded and convenient wire transfer services on Dec. 18, 2000. Members can withdraw the demand savings and term deposits at more than 900 credit unions nationwide. To meet members' demands, the NACUFOK is planning on developing on-line loan principal and interest payment system.
The assets of the mutual insurance business surpassed KRW 500 billions. Over the last thirty years, the NACUFOK has extended its insurance services in areas such as member's security and benefits. The credit union can provide cost efficient auto insurance to its members with high coverages through a strategic alliance with a major insurance company.